...the perfect meal for a hot summer evening.



Okay,actually it means Cannellini Bean Salad. But no matter how you translate it, this is a wonderful dish for a hot humid humid night like the one we're having here on Cape Cod. It's a very good antipasto or side dish, but to make it a main dish, just arrange sharp, bitter arugula on a platter. In the middle, place either a good-quality Italian tuna or slices of cold roasted chicken. Circle with the bean mixture,and serve with a hearty bread to soak up the dressing (this is where you imitate what they say in the movie Julie and Julia: YUM!).

You'll find that this dish is light, healthy and delicious. It's easy to make, and you won't have to heat up the kitchen to put a lovely meal on the table. Please (I beg you) serve it as Italians do, at room temperature, and you'll see that it does translate into "perfect dinner for a summer night!"




Buon appetito!

Italian Cannellini Bean Salad




2 cans (15-16-ounce) cannellini beans (or other small white beans)

1 small red onion, sliced in half, then sliced fine

1/2 cup white vinegar for soaking onion (to be discarded)

2 stalks of celery, diced fine

1 small red pepper, diced small

12-15 cherry tomatoes, halved

1/2 cup parsley, minced

1/3 cup scallions, sliced smal

l




Ingredients for dressing

:

1/3 cup white wine vinegar

2 Tablespoons balsamic vinegar

1/2 to 2/3 cups extra virgin olive oil




Preparation:

Rinse and drain beans in a colander.

Slice red onion. Separate onion slices, place in small bowl, and cover with white vinegar for 15 minutes.

Prep other vegetables and herbs; add everything but tomatoes to mixing bowl, and combine gently with beans.

Drain onions, discard vinegar, and fold onions and tomatoes gently with beans.

Prepare vinaigrette, adjusting the oil/vinegars ratio to your taste.

Add salt and peper to taste.

Drizzle over salad, and toss lightly Serve on bed of greens.




Best if prepared at least an hour before.

Are you visiting from a link party below? It's so

SWEET

(dolce) of you to come see this little bit of

Cape Cod!

I'd really love it if you tell me

who you are

, and

where

you're visiting from

.

Thanks!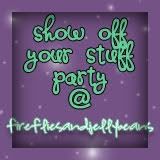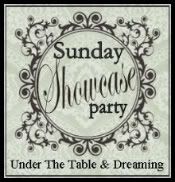 Keeping it Simple